About  Your Skipper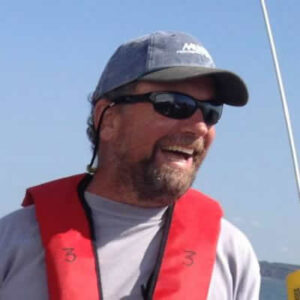 Gary Curran, has close to thirty years sailing experience under his belt. Having spent all his adult life in Dunmore East, he has intimate knowledge of the local waters along the southern and eastern coasts of Ireland and has cruised and raced in them extensively.
He has raced yachts all around the Irish and UK coasts and has also sailed in the Baltics & Mediterranean. This has provided him with a wide and varied knowledge of the different sailing conditions throughout the northern hemisphere.
Gary's teaching method aims to allow his guests and students to have a hands on, practical learning experience where they are asked to get involved in working the yacht from the very beginning.
His love for the art of sailing will become obvious from the outset and he hopes he will be able to provide you with a memorable, exciting voyage as well as a relaxing experience aboard "Riptide".