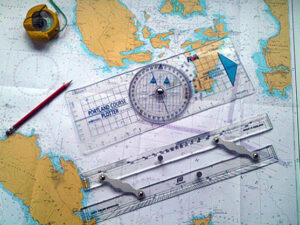 ICC International Certificate of Competence
The International Certificate for Operators of Pleasure Craft (ICC) was established under resolution No. 40 of the Working Party on Inland Water Transport for the United Nations Economic Commission for Europe.
The aim of the ICC is to provide boat owners and people wishing to charter boats with an internationally recognised document certifying their competence to skipper a boat for recreational use.
This course is normally run as a 2 day course:
Day 1 being a refresher for the Navigation Theory and the Practical Skills.
Day 2 for the written & practical examination.
Extra skills training such as Med Mooring can be included.
Option to sleep on board if required.
ICC entitles the holder to skipper a boat up to 20m both motor and sail. (motor only if no previous sailing experience) We also examine for the Inland Certificate (CEVNI) as required to use inland waterways.
€275 / personBook Now
Only logged in customers who have purchased this product may leave a review.